Vegan Lifestyle
Subscription
Box
For women who want to discover new & unique VEGAN products from AMAZING small businesses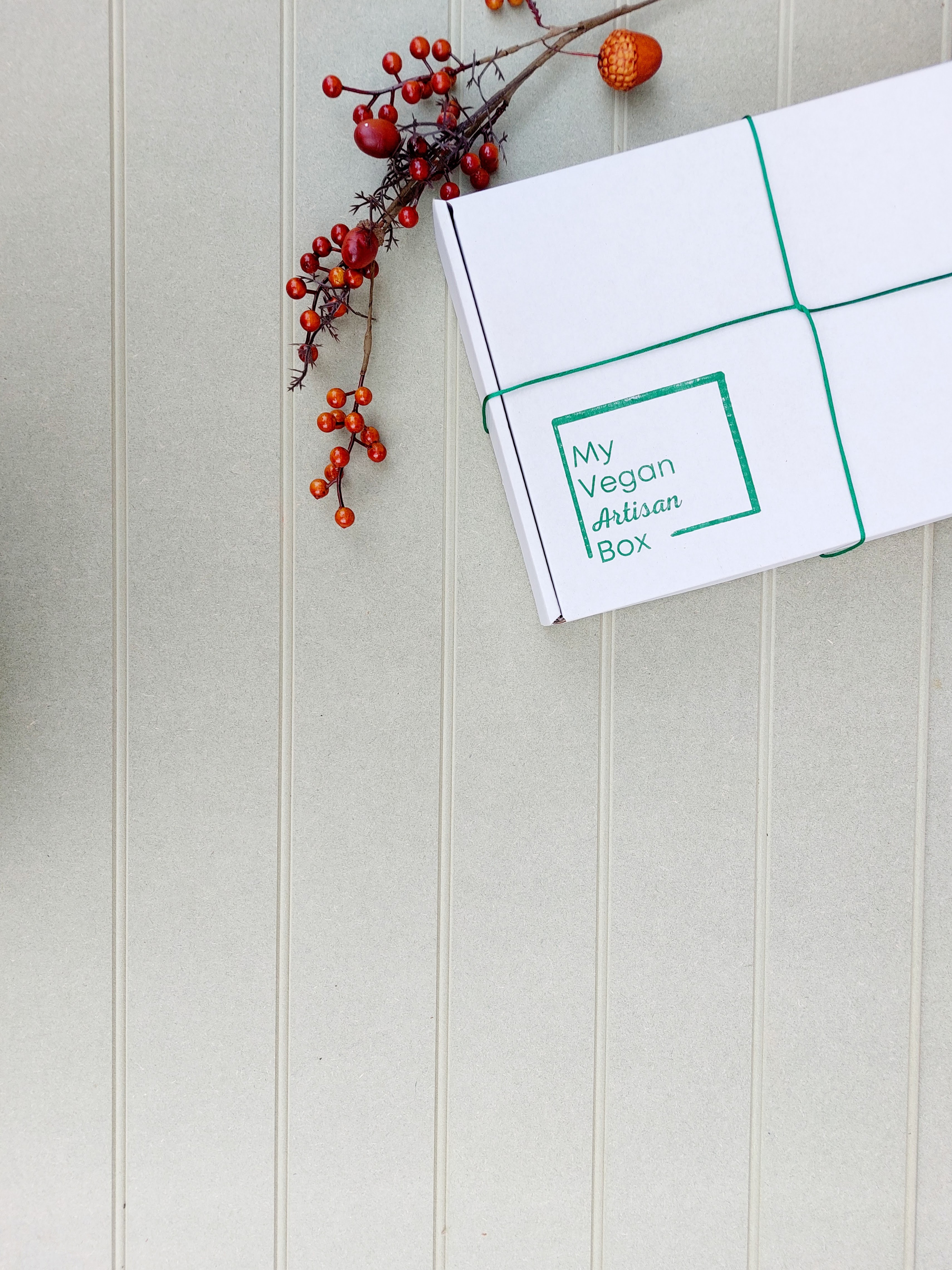 VEGAN AROUND THE WORLD BOX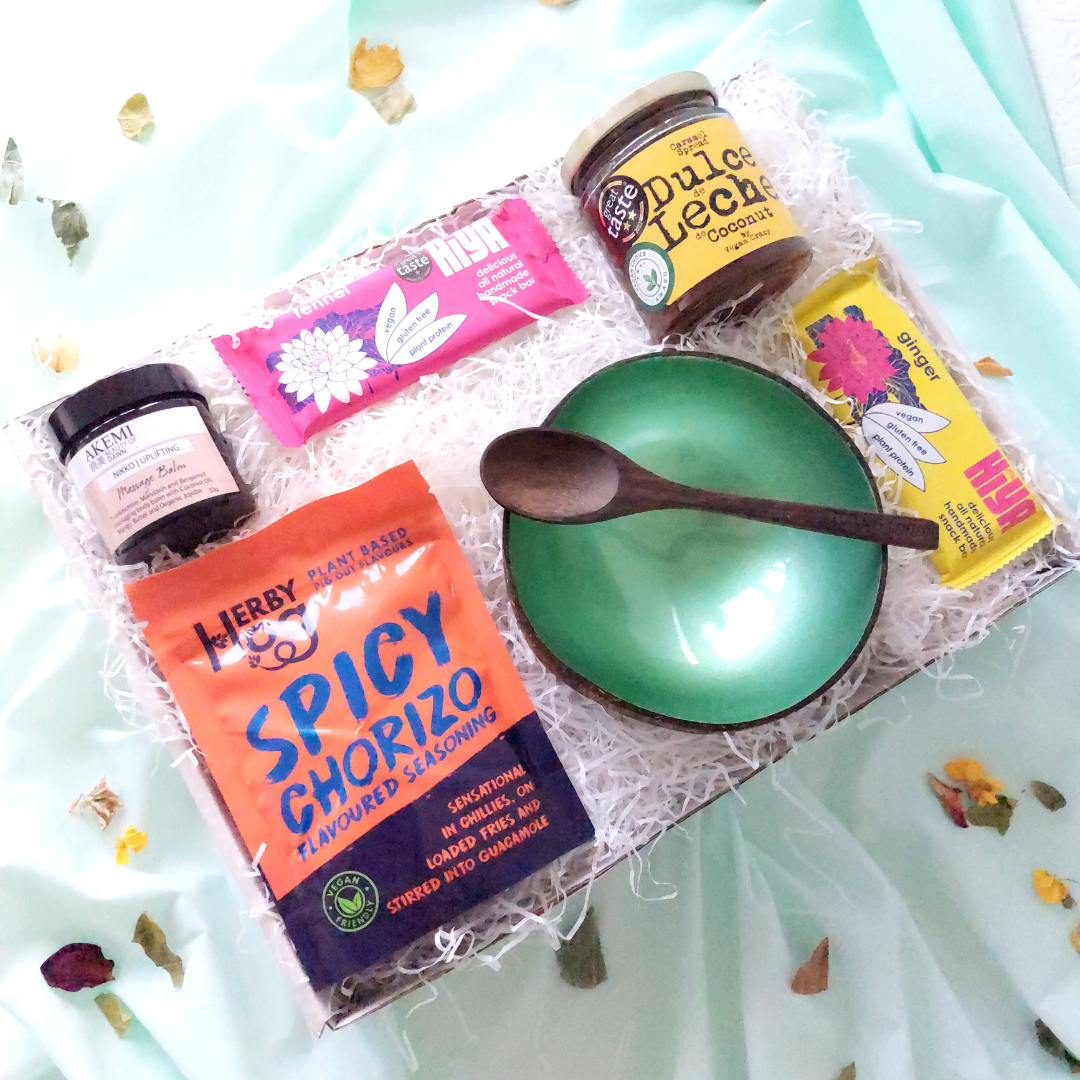 It's summer and that means it's time for holidays, travel and new adventures! 
Travelling as a vegan can have it's own challenges but we believe there are plenty of options if you know where to find them!
This box has a selection of amazing products inspired by five different cultures around the world. Multi-cultural but true to our values, everything is still from small UK businesses. Happy Travels! x
Everything included in our boxes is vegan which means it contains NO animal ingredients or products. Everything is also cruelty-free which means NEVER tested on animals.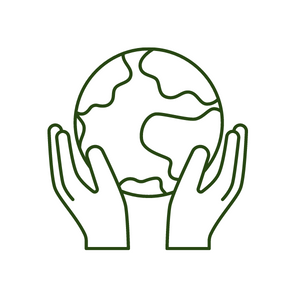 We work closely with our partners to ensure that all the products are as good for the Planet as they are for you and the animals.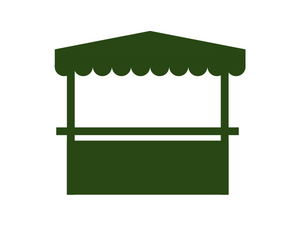 Everything is handmade or made in small batches by small independent business so you can be sure your products are unique and made with love & care.
Delicious Food & Much More!
Our LIFESTYLE boxes have all aspects of your vegan life covered!
Food, drinks, snacks, beauty products, accesories... we are here to prove that vegan products can be

AMAZING!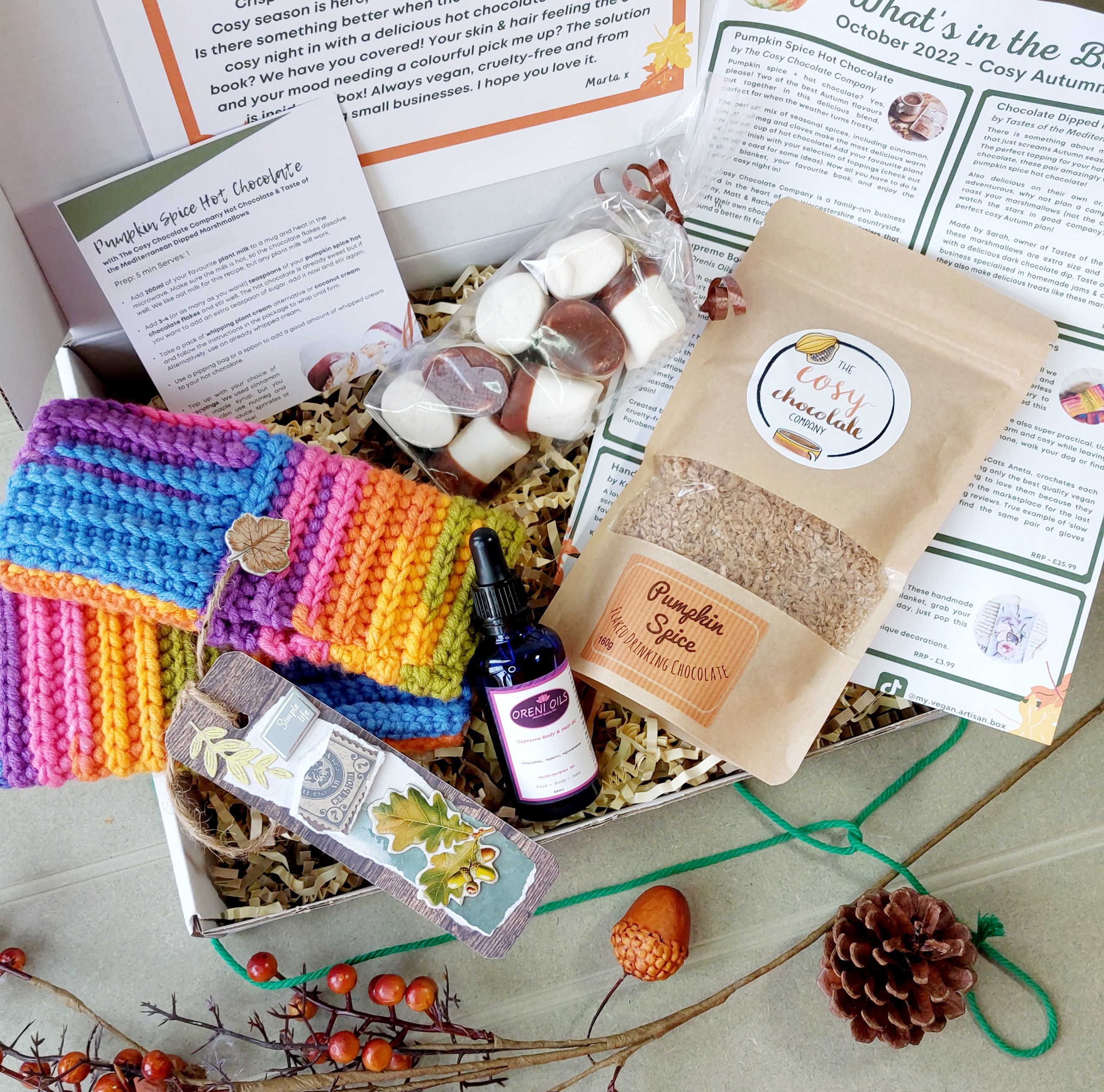 It's a surprise! Each box includes 4-6 products carefully curated around a new theme. We are a lifestyle box, covering all aspects of your Vegan life, not just food! Products may include:
Artisan food, treats or snacks

Drinks

Beauty products

Lifestyle items

Fashion accessories

Home decor such as candles or melts

And much more!
Check out our gallery to see previous boxes.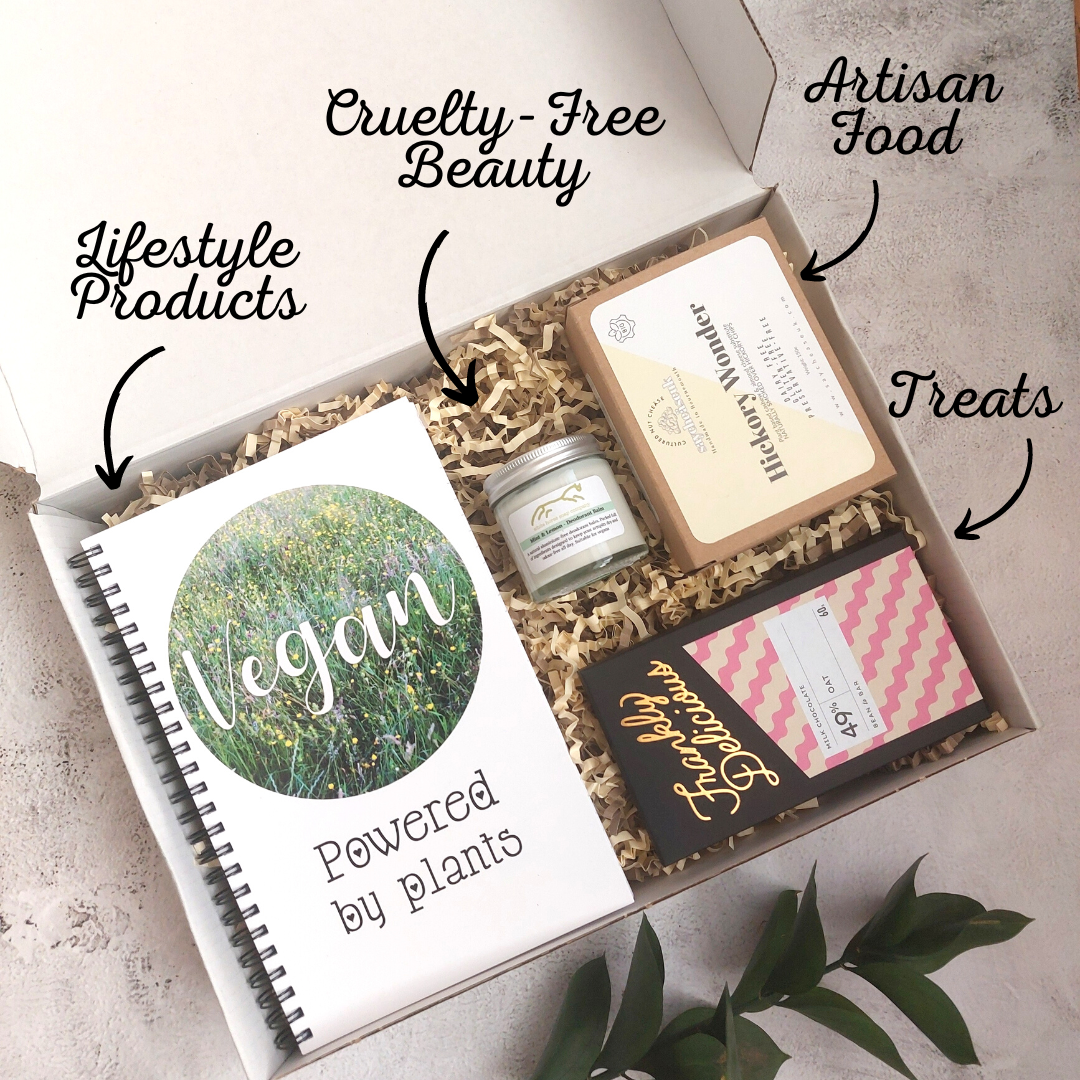 You will love
My Vegan Artisan Box if:
You love products that are unique, natural and made with love

You believe in making a difference by choosing the products you consume carefully

You are passionate about supporting small businesses

You believe that amazing products can be kind to Animals and Planet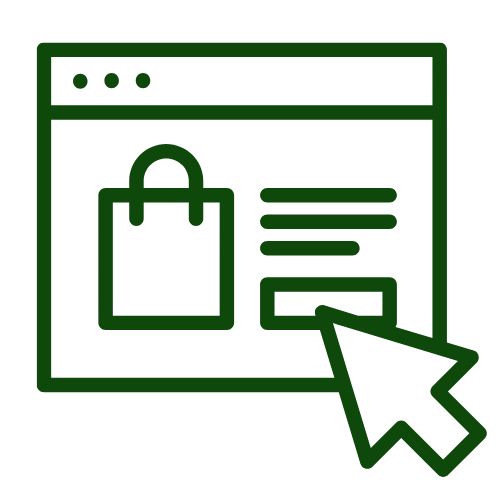 1. Choose your subscription
Choose between our standard bi-monthly box or save with our 6 and 12 months options.
Bi-monthly pay-as-you-go subscriptions re-new on the 1st of the month (Feb/Apr/Jun/Aug/Oct/Dec) and this is when you will be charged.
Six months & twelve months subscriptions renew after the six/twelve month period.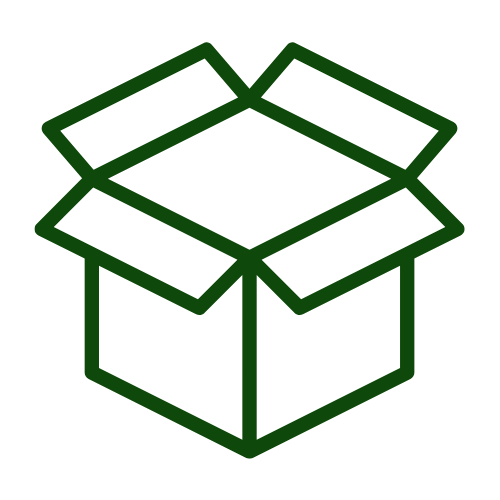 We find the best products from independent businesses and send them directly to you.
Our boxes ship on the third week of each box month (Feb/Apr/Jun/Aug/Oct/Dec) and are sent with Royal Mail Tracked for convenience.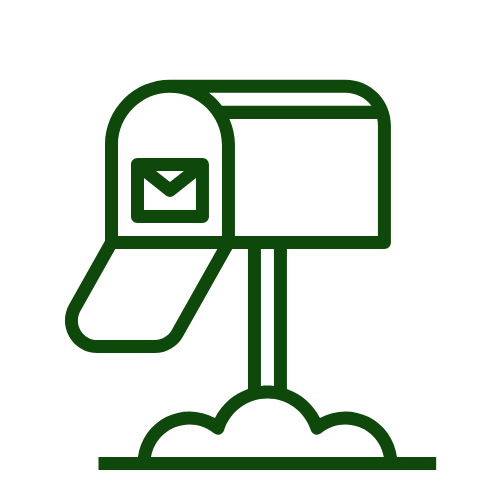 This is the best part! Open your box and discover amazing products handmade with love by independent makers. Enjoy and if you love it, please spread the word! 
Do you still have questions? Get in touch!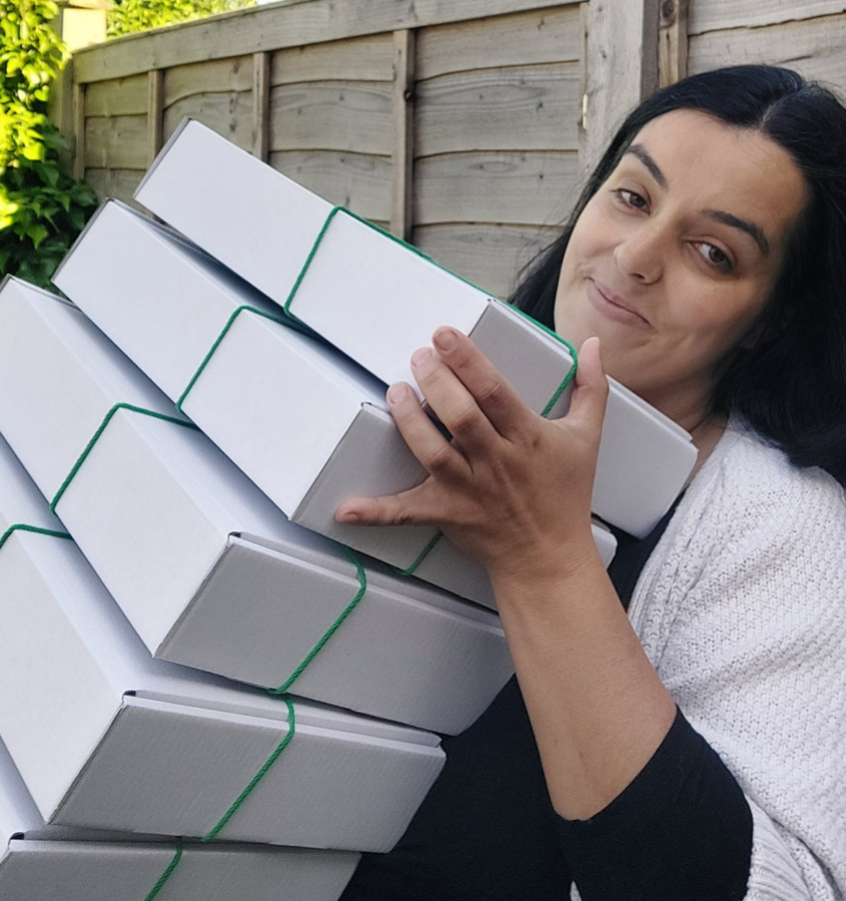 Hello & welcome to My Vegan Artisan Box, it's great to see you here!
We are proud to be a small business supporting other small businesses. Whether you've been vegan for a long time or you are just starting your vegan journey, I hope you love what we have for you here! We've done hours of research to find the best independent vegan makers so you don't have to! Just subscribe and discover lots of amazing products that are good for YOU, good for the PLANET and good for the ANIMALS. Happy sustainable shopping!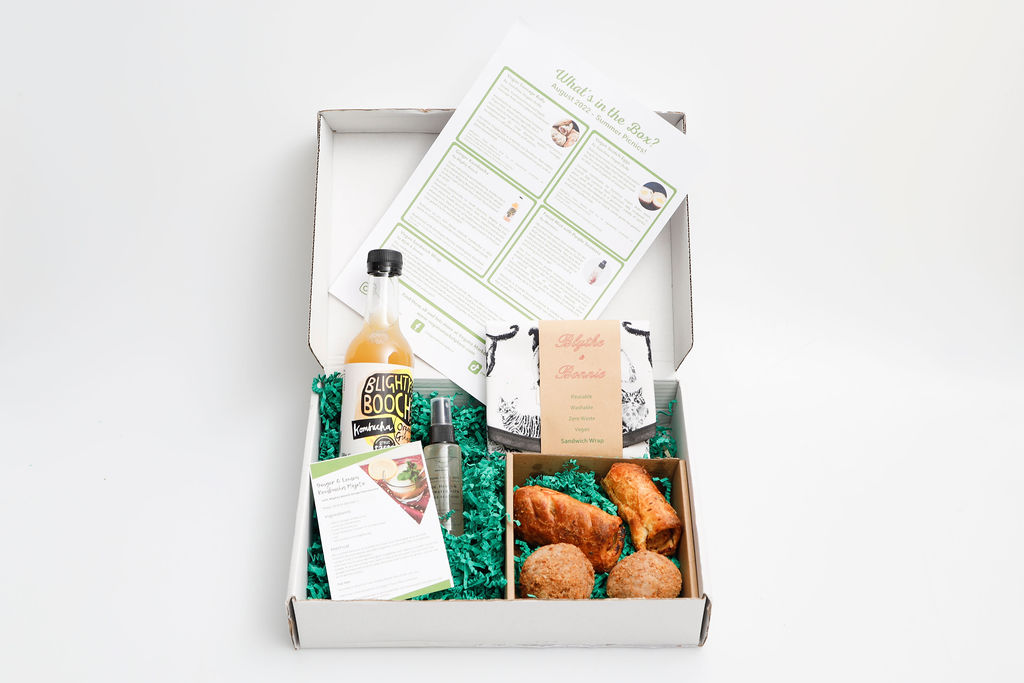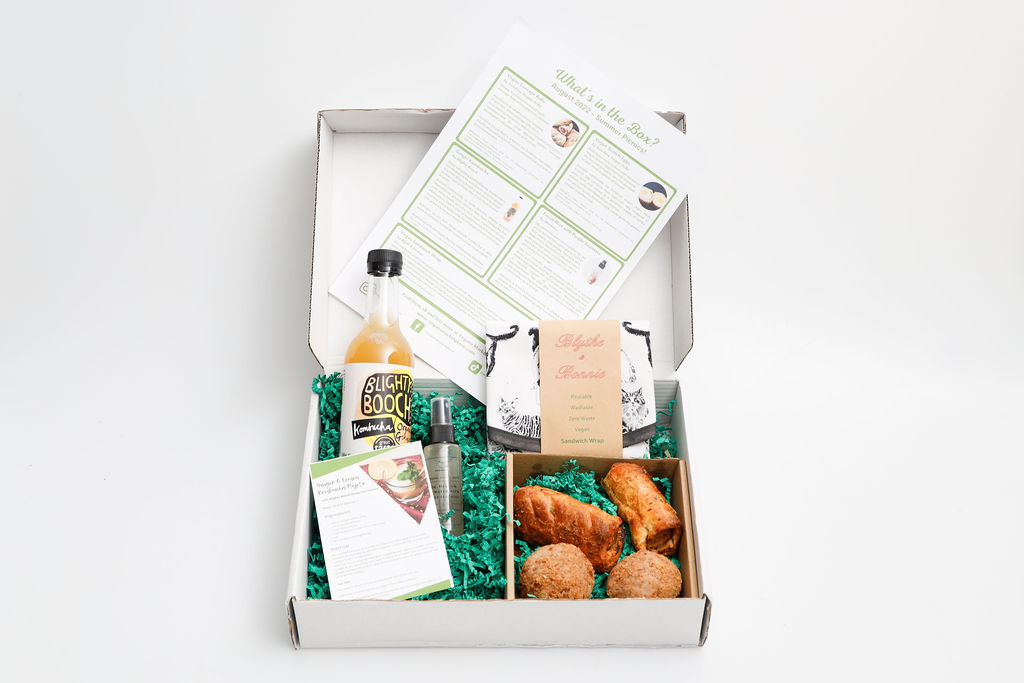 ⭐⭐⭐⭐⭐
"It's like having a birthday every month!"
i love getting subscription boxes as it means I get a surprise treat each time! And this one is fantastic as it's all vegan and not just food, which means I have useful products to keep and use, as well as having something nice to nom on! And the packaging gets the 'thumbs up' from my cat!
KATIE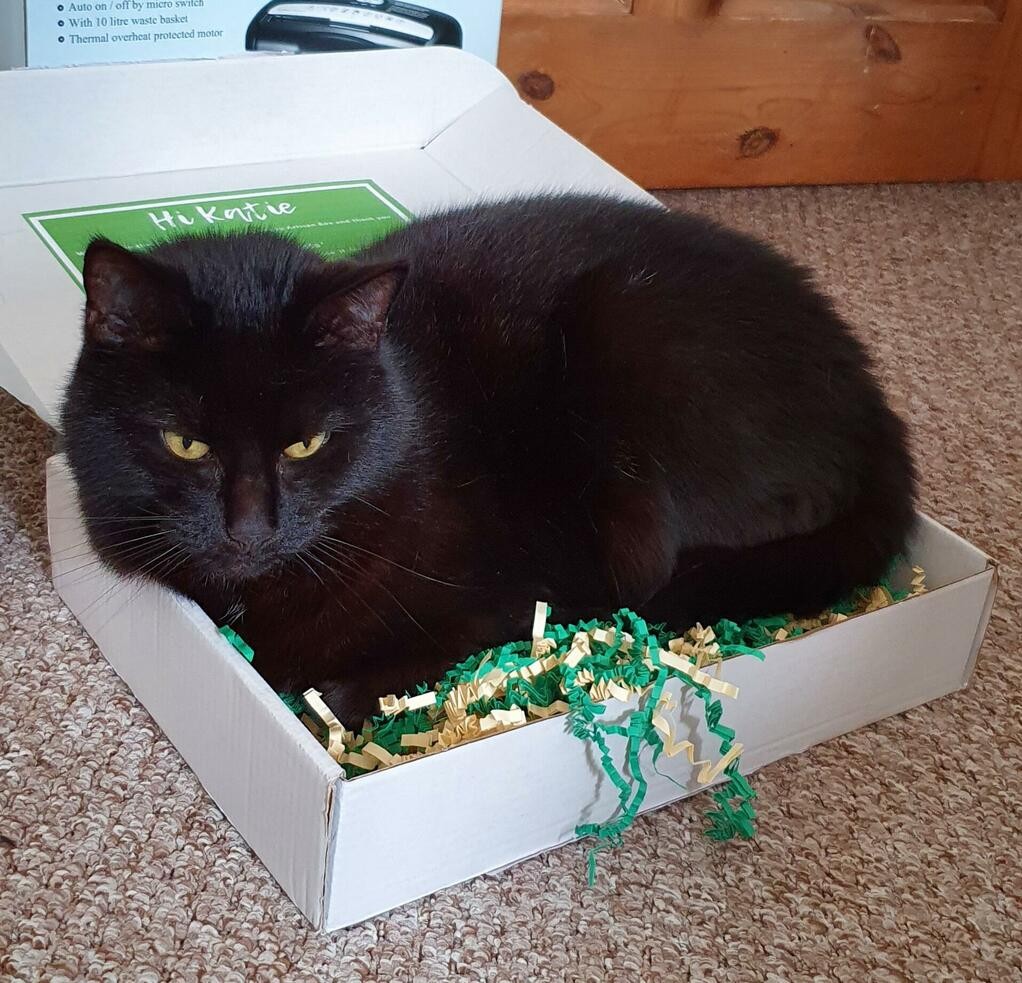 My Vegan Artisan Box is a fantastic way to try different vegan products and discover vegan businesses. I liked that it isn't focused in just one type of product, instead you get a bit of everything (beauty, fashion, food and much more. I highly recommend it.
GEMA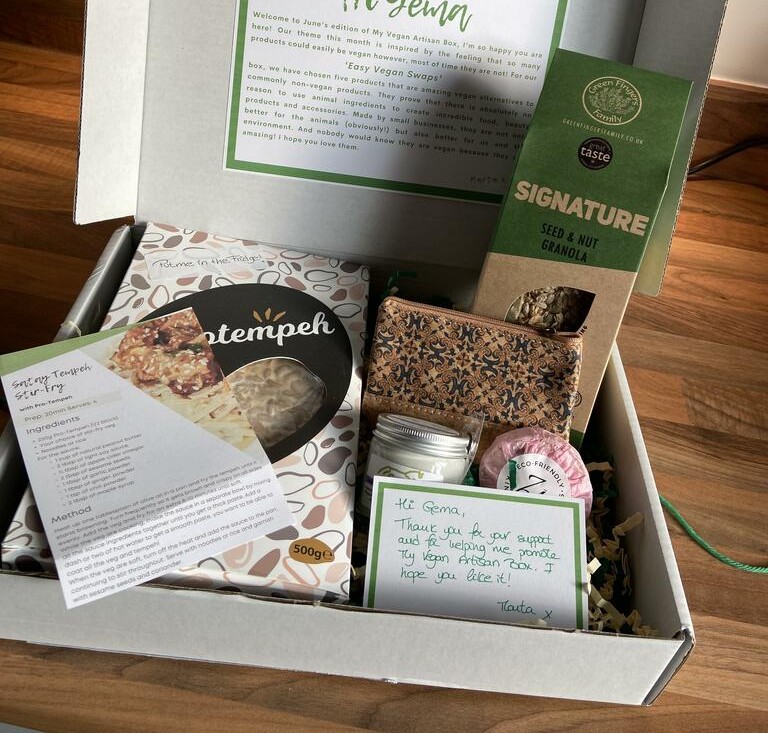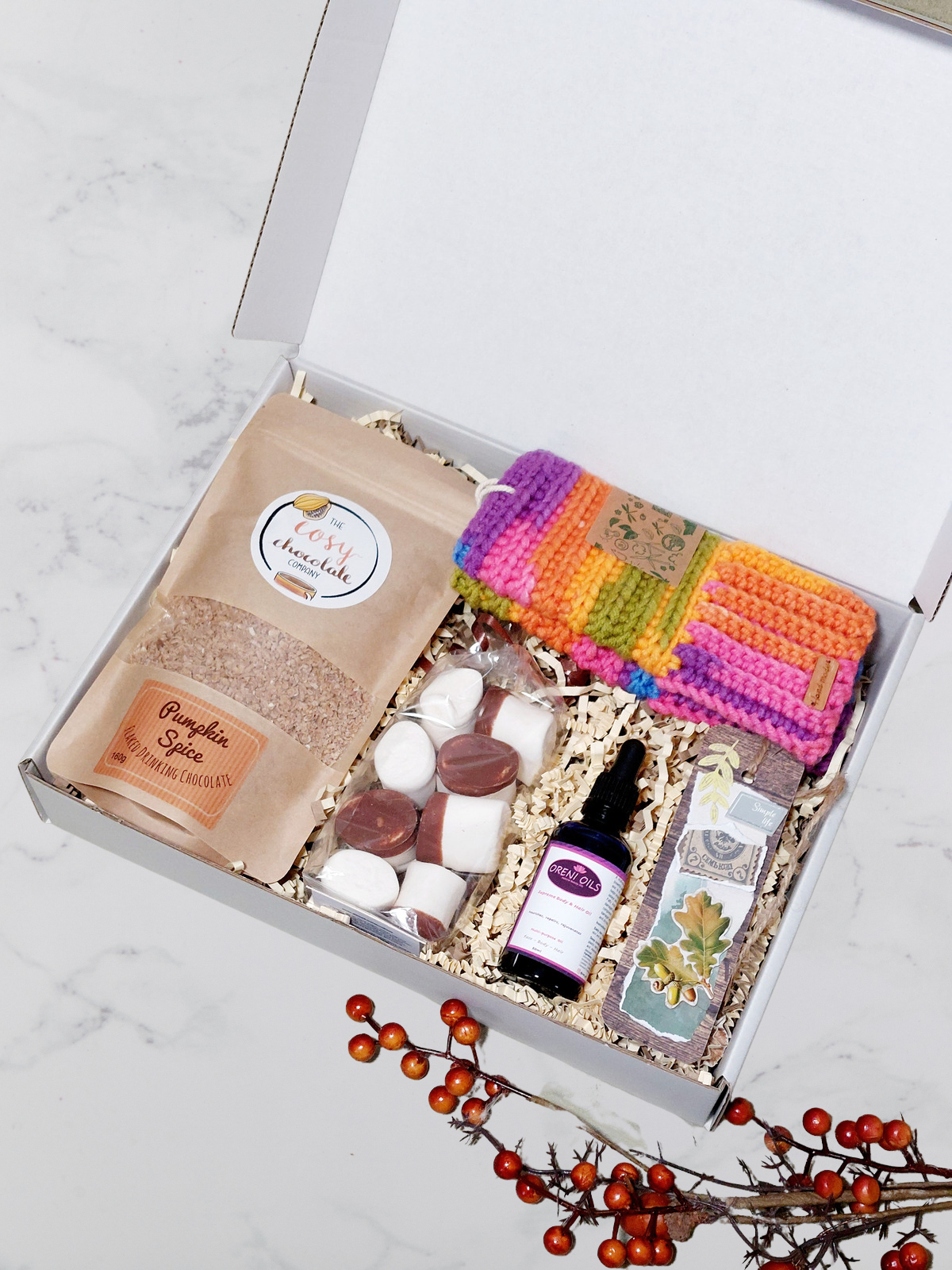 Cosy Autumn Box
October 2022
Summer Picnics Box
August 2022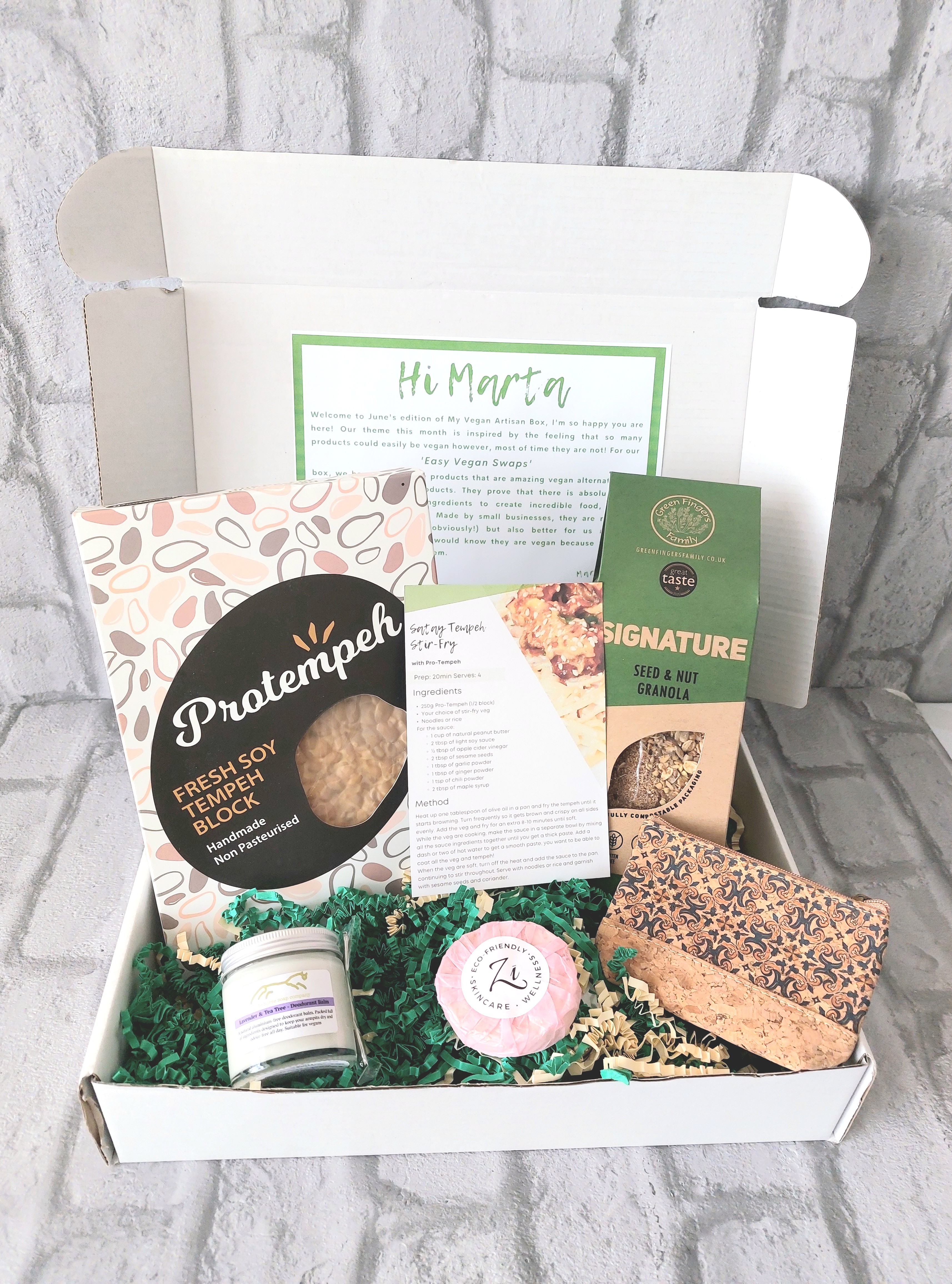 Easy Vegan Swaps
June 2022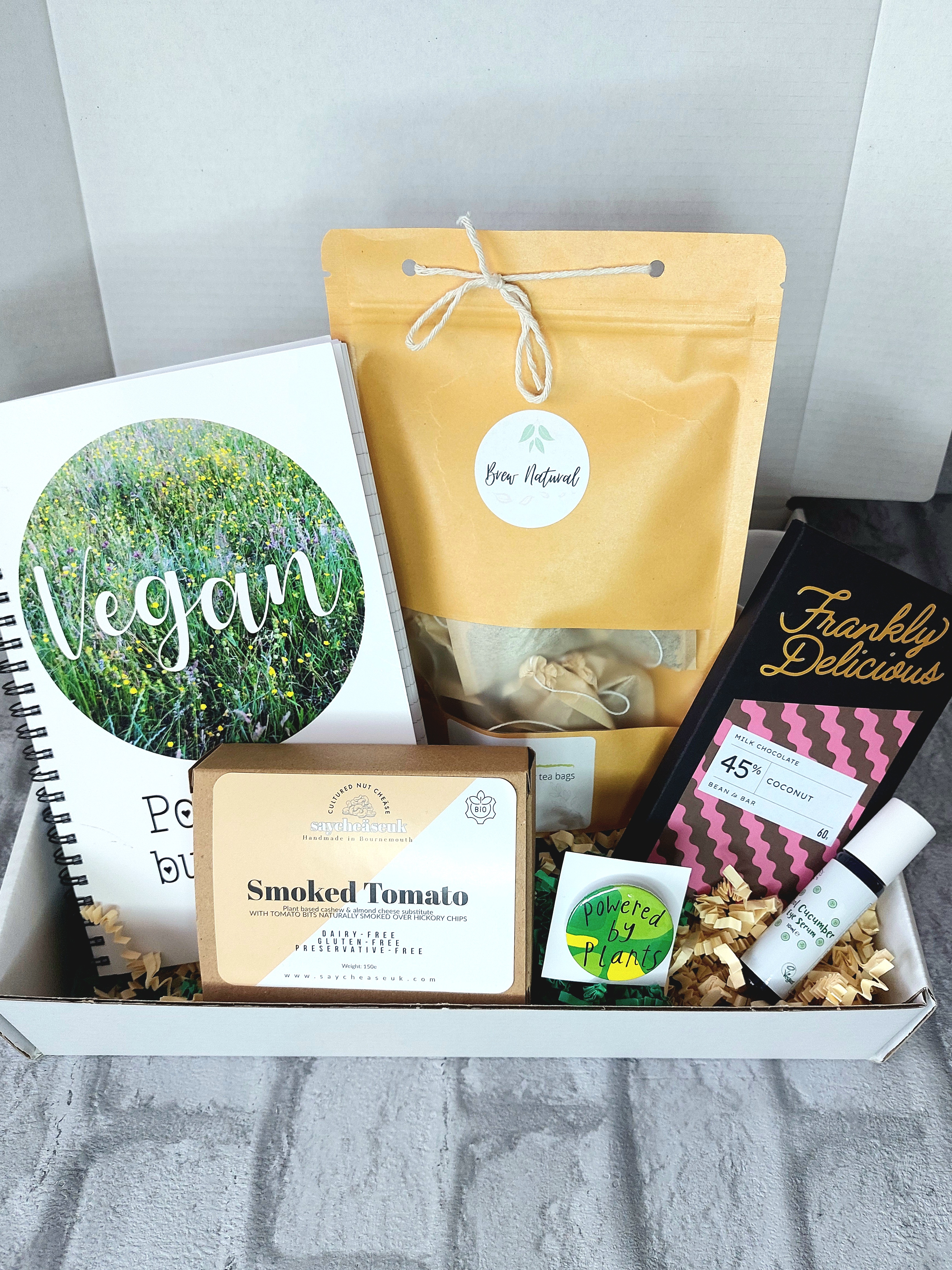 Powered by Plants
May 2022